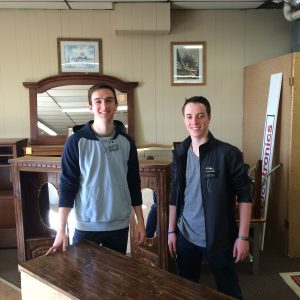 The Habitat for Humanity ReStore in Mauston has a variety of opportunities for volunteers, from an occasional task a few hours a week to regular shifts. We have regular volunteer possibilities in the following areas, and frequently many more!
Pick up of donated items

Retail sales associate

Donor contact/pick up scheduling

Cashier & item display

Construction materials adviser (assist customers and aid in materials organization)

Donated item preparation and repair

Inventory and sales tracking

Craigslist posting

Donor acknowledgement

Many Additional Opportunities Available!
If you are interested in volunteering, or if you have any ideas for the ReStore, call at (608) 847-2000